Unleash the Power of CRM Software:
Supercharge Your Marketing Team and Revolutionize Customer Relationships!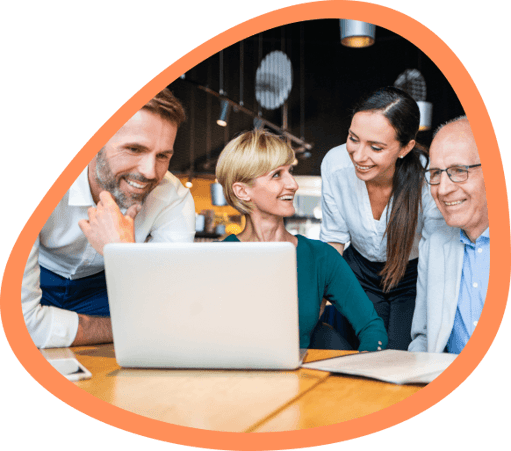 Get ready to unleash the full potential of your marketing efforts and take your customer relationships to a whole new level.
With CRM software, you have the ultimate tool to optimize your strategies, drive growth, and deliver exceptional customer experiences.
Optimized Marketing Strategies:

Gather, analyze, and leverage customer data to gain valuable insights.

Manage customer information in a centralized hub for easy access and organization.

Track campaign performance and measure the success of your marketing initiatives.

Seamless Collaboration and Alignment:

Foster collaboration across departments, including sales, customer support, and product development.

Gain a unified view of your customers, enabling personalized and targeted campaigns.

Create cohesive brand experiences by aligning marketing efforts with other teams.

Automation and Efficiency:

Streamline workflows and automate repetitive tasks to boost productivity.
Eliminate manual data entry through CRM integration with other marketing tools.
Enhance cross-channel marketing efforts and deliver consistent messaging across platforms.

Data-Driven Decision-Making:

Derive valuable insights from customer data to make informed decisions.

Segment your customer base, analyze behavior patterns, and measure campaign performance.

Refine marketing strategies to maximize return on investment (ROI) and drive revenue growth.

Amplified Collaboration within the Marketing Team:

Streamline communication, share campaign assets, and collaborate on customer journeys.

Ensure a seamless and cohesive brand experience across all marketing touchpoints.

Work together to create compelling campaigns, nurture leads, and generate qualified opportunities.

Staying Ahead of the Competition:

Equip your marketing team with the latest tools and features CRM software provides.

Explore advanced analytics, AI-powered insights, and predictive modeling.

Anticipate customer needs, adapt to industry trends, and make data-driven marketing decisions.