Boost Your Business:
Supercharge Growth with CRM Software for Small Businesses!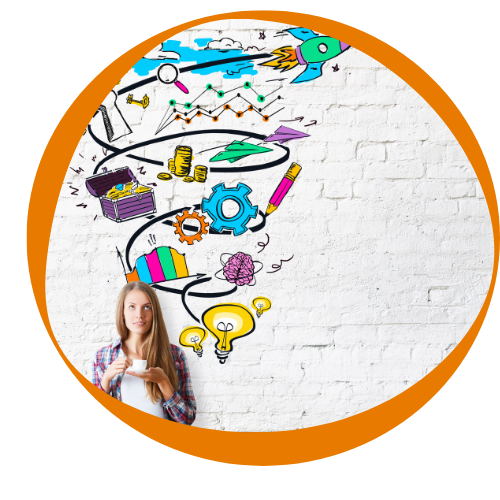 Level up your customer connections and take your small business to new heights with the power of CRM software.
If you're running a solo gig or a small business, get ready to level up your customer connections and take your business to new heights. With the help of CRM software, you'll have the tools to build strong relationships, boost sales, and fuel growth like a pro.
Here's the best part: You don't need a team of experts. With user-friendly CRM software, you can dive right in, even if you're a one-person show. You'll have the power to personalize your approach, keeping your customers engaged and coming back for more. Say goodbye to spreadsheets and sticky notes – CRM software will keep you organized and ensure no opportunity slips through the cracks.
Streamlined Organization:

Replace spreadsheets and sticky notes with user-friendly CRM software.
Keep your business organized and ensure no opportunity slips through the cracks.
Have a centralized hub for customer data, tasks, and communication.
Personalized Customer Engagement:

Tailor your approach to individual customers and keep them engaged.
Provide exceptional customer experiences that lead to repeat business.
Utilize CRM software to track interactions and preferences for personalized communication.
Empowerment and Efficiency:

Take control of your business with CRM software's tools and features.
Streamline processes, identify pain points, and create efficient workflows.
Automate repetitive tasks to free up time for core business activities.
Unlocking Growth Opportunities:

Expand your reach and find new markets with CRM software.
Leverage data insights to identify growth opportunities and make informed decisions.
Drive business growth through targeted marketing campaigns and sales strategies.
Collaboration and Seamless Experiences:

Team up with external professionals like consultants or freelancers to enhance customer experiences (hello ANBRWY!)
Integrate CRM software with other tools and platforms for a comprehensive view of each customer's journey.
Spot opportunities for upselling, cross-selling, and customer retention through unified data.
With CRM software, small businesses and solopreneurs can revolutionize the way they operate, connect with customers, and drive growth. From streamlining organization and personalizing customer engagement to empowering efficiency and unlocking new opportunities, CRM software becomes a game-changer for small businesses.
Embrace the power of CRM software and kickstart your journey toward transforming your business, one customer at a time!
$Based on Quote Inquire on this package if:
You simply want it all done for you.
Pricing to be quoted on:
Size of Company
Business Requirements
Amount of Data required for implementation
Actual Implementation
All training and onboarding.
Click here to schedule and pay for the initial consult (initial consult payment to be deducted from final pricing).
On a budget?? Join this exclusive paid community, where learning and business growth go hand in hand:
Get access to ANBRWY Office Hours every single week to ask questions and get answers in real-time!
Learn from industry experts in engaging workshops.
Access a treasure trove of premium resources tailored to your needs.
Network with ambitious entrepreneurs, fostering collaborations and partnerships.

Cultivate your skills and nurture your business with our supportive community.

Enjoy exclusive membership benefits like discounts and special events.
Click here to get your FREE 1-Week Trial!