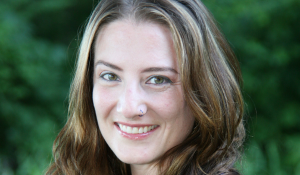 In the ever-evolving landscape of coaching and mentorship, coaches often find themselves entangled in administrative complexities, robbing them of the time and energy they need to simply concentrate on what they want to do...COACH. Enter Morgan Meredith, the force behind AccountableHero, which liberates coaches from the clutches of administrative burden, allowing them to immerse themselves fully in their clients' growth journeys. Morgan unveils the transformative power of her brainchild, offering an intimate glimpse into the evolution of her ingenious solution.

Empowering Coaches for Unprecedented Growth: Morgan Meredith's journey is nothing short of a coaching revolution. With a background in both coaching and software expertise, Morgan identified a pain point that resonated deeply with fellow coaches – the overwhelming tangle of administrative tasks that hinder their potential. "Coaches deserve to focus on their passion, not get lost in software and accounting hassles," she asserts. AccountableHero offers a complete spectrum of services, from meticulous software setup to comprehensive training, allowing coaches to step into their sessions with confidence, exude professionalism, and leave a lasting impact on their client's lives.

Unraveling the Coaching Ecosystem: As a coach herself, Morgan is acutely attuned to the nuanced needs of the coaching community. Her dual role as both mentor and CoachAccountable expert empowers her to guide coaches through their unique challenges, offering actionable solutions that transcend the ordinary. She emphasizes that coaching is not just a set of skills; it's a reflection of who you are. By deftly switching roles between a software maven and an empathetic coach, she aids coaches in overcoming hurdles and transforming their clients' lives. Morgan's presence acts as a bridge between coach and client, fostering a holistic growth environment.

AccountableHero...More Than a Service: AccountableHero's impact extends far beyond mere administrative relief. Morgan's unconventional approach to deadlines and her commitment to result-driven solutions breathe life into a new coaching era. Her software setup, training, and course-building services culminate in a dynamic journey that alleviates coaches' administrative woes while nurturing their ability to shine in their true essence. Morgan's journey from a seasoned coach to a transformative entrepreneur continues to ripple through the coaching landscape, making AccountableHero not just a service but an indispensable catalyst for coaches to forge their paths toward excellence.

Morgan Meredith's journey from coaching maven to the visionary founder of AccountableHero is a narrative of innovation, empathy, and transformation. Her brainchild is not just a remedy for administrative complexities; it's a revolution that empowers coaches to unleash their full potential. With her expertise and personal touch, Morgan has created a paradigm shift in the coaching realm, providing a springboard for coaches to make a profound difference in their clients' lives. As her journey evolves, AccountableHero stands as a testament to the transformative power of aligning passion with ingenuity, guiding coaches toward their true purpose.
If you want to learn more about Morgan and how she can help you reclaim your time to focus on your passion and expertise, check out her website at https://accountablehero.com/. As the most experienced CoachAccountable expert in the world (second only to the guy who created it, whom we'll be talking to on the podcast in a few weeks), Morgan is the person who can get your coaching business flowing smoothly so that you can do what you do best...COACH.
Read On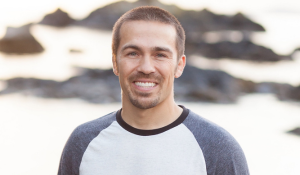 In this interview with Dr. Coyte Cooper, PhD, host Jaclyn dives deep into the journey of a man who...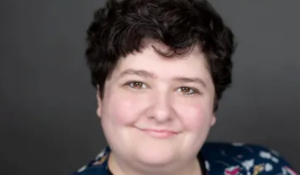 To unravel the mysteries of effective social media management, we sat down with Kaitlyn Young, The...